Washington is 'Union Strong.' Are you ready to join us?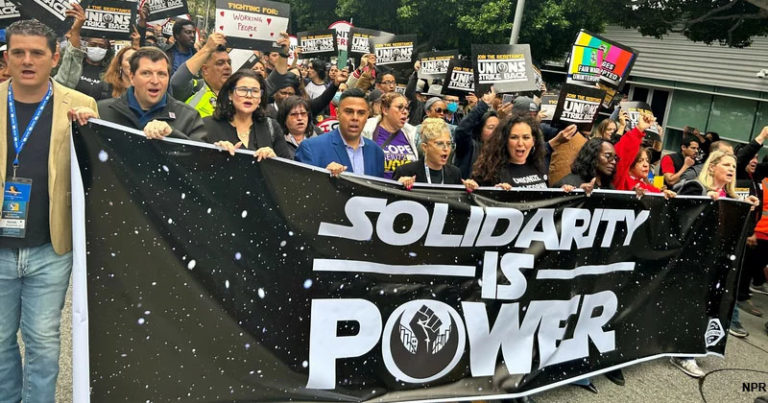 When workers join together in unions, they have more power to negotiate better wages and benefits.That's why union members earn nearly 20% more than their nonunion counterparts, according to the U.S.Bureau of Labor Statistics. It's also why union members are more likely to have health care benefits, retirement security, and safer workplaces.
With more than 615,000 union members, Washington is the third most unionized state in the country(behind only New York and Hawaii).That's a source of pride for theWashington State Labor Council,AFL-CIO, an organization of 600-plus unions throughout the state.
Similarly, the Thurston-Lewis-Mason Central Labor Council is the coalition of unions in those counties that works together to maximize labor solidarity to lift up all working families.
"Washington is a strong union state," said WSLC President April Sims. "That's good news for union members because there's strength in numbers. But it's also good news for all working people in our state.Unions use their power to fight for working standards that benefit everyone. Higher minimum wages,paid sick leave, paid family leave,and access to overtime pay— all of these were fought for and won by Washington's labor movement.That's the power of collective action and joining together."
During the COVID pandemic, many reassessed their jobs and working conditions, which has led to renewed interest in forming unions. In fact, 71% of Americans now approve of unions, according to Gallup polls. Unions are more popular today than they've been since 1965.
Are YOU interested in joining together with your co-workers to form a union? Visit www.wslc.org for more information or to get your questions answered by a union organizer.
•••
Also, get the latest news about Washington's union movement at the WSLC's award-winning news service, The Stand:www.TheStand.org.