Join Your Fellow Union Members For Solidarity Night In Olympia!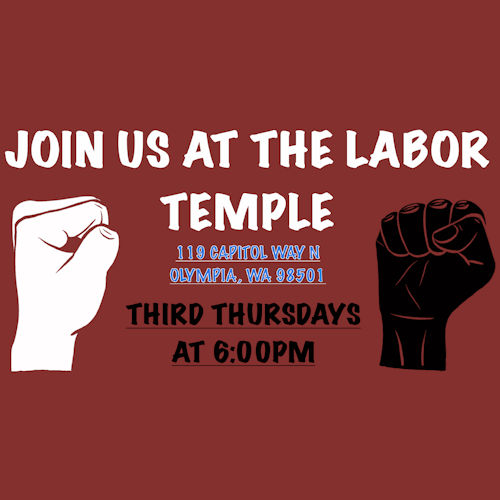 Happy new year, union members in Olympia! The festivities are over, and now it's back to the daily grind.
When you're in the midst of that daily grind, it can feel pretty isolating... but remember, you're not alone. As a union member you're part of a family - you have brothers, sisters and siblings in your union, and in our local Labor community as a whole. Take a break from the grind and hang out with your fellow union members at Solidarity Night at the Olympia Labor Temple at 6:00 PM on the third Thursday of every month! Grab some food and get to know the members of your union family better!
The Thurston Lewis Mason Central Labor Council will be hosting a Solidarity Night every month so we can meet the rank-and-file union members in our community, and they can meet each other! Be sure to share this article and / or the attached flier with every union member you know in the Olympia area, and encourage them to sign up for an account on our web site so they can be notified about events just like this one in the coming year.
We're looking forward to seeing you on the third Thursday of every month!
Download:

Solidarity_Night_flier.pdf