Thurston-Lewis-Mason County CLC 2022 Endorsements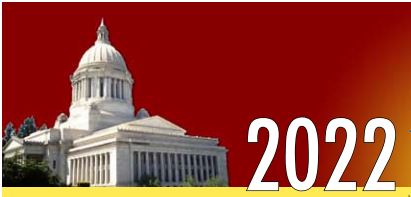 Candidates that received TLMCLC endorsements were frequently successful in the November 2021 election and it paid off as Labor accomplished a lot. Read more about Labor's successes by clicking HERE.
Now the 2022 election is coming up and as a movement we hope to continue to make gains in legislation.
Here are our 2022 endorsed candidates as of July 1st, 2022:
35th LD Senate - Julianne Gale
LD 4, House Position 1 - Ted Cummings
LD 36, House Position 1 - Jeff Manson
LD 22, House Position 2 - Jessica Bateman
LD 22 House Position 1 - Beth Doglio
Lewis County Sheriff - Tracy Murphy
LD 35, House - Sandy Kaiser
WSLC Secretary/Treasurer - Shannon Myers
LD 10 House - Dave Paul
LD 42 Senate - Sharon Shewmake
LD 42 House Position 2 - Brandy Donaghy
LD 42 House position 1 - April Berg
LD 44 Senate - John Lovick
LD 26 Senate - Emily Randall
LD 28 House Position 1 - Mari Leavitt
Secretary of State - Steve Hobbs
Thurston County Auditor - Mary Hall
Mason County Auditor - Paddy McGuire
Thurston County Assessor - Steven Drew
Thurston County Commissioner district 3 - Tye Menser
To be endorsed, the candidates were interviewed by members of the Thurston-Lewis-Mason Central Labor Council. If you are interested in the endorsement process, you can volunteer to be on an endorsement committee during council meetings.